Please note that this freewheel MUST be bedded in with 'normal' riding before trials use. We also recommend thinning out the grease inside this freewheel after the bedding in period, since the sealed bearings will expel any excess grease when new and this will enter the pawl mechanism.
Freewheel sound level: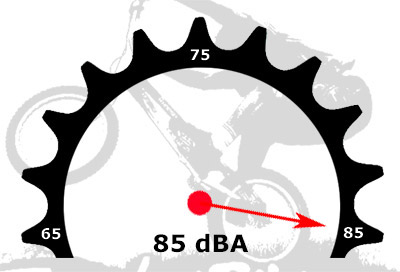 All freewheels tested under similar conditions. Please note that the sound level of a freewheel may change after bedding in. A 10 dB increase in sound level is approximately equivalent to double the perceived volume.