We're looking for a new staff member!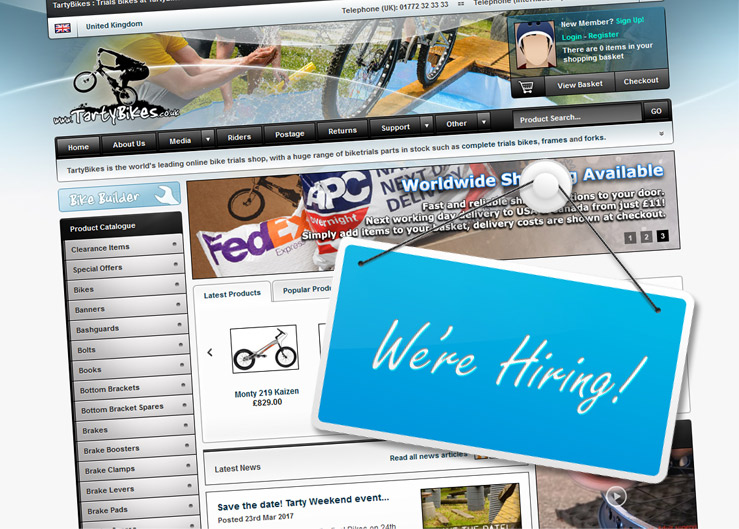 We require a new member of staff to take care of a range of roles, including but not limited to: order picking / packing, unpacking and checking off incoming deliveries from suppliers and dealing with customer enquiries via email / telephone.
This is a permanent, full-time (Monday to Friday, 9am-5pm) position at our warehouse near Preston, Lancashire; and is available now. There may be some infrequent weekend work also required when we run events. We will also consider a part-time applicant, minimum 3 days a week.
A keen interest in bikes is imperative, ideally having ridden trials for a number of years to have built up good background knowledge about our very specialist sport.
You should have good communication skills - in person, on the phone and online - be driven, and willing to often undertake tasks on your own without direction from others, but still able to work in a team when required. Specific qualifications or previous experience are not necessary as training will be provided.
The role will see you working within a small team of enthusiasts, all of whom also have a wide range of workplace skills. This means that tasks are often shared around to ensure variation in your daily work.
The initial salary will be decided depending on your previous experience, and has the option to increase as your value to the company grows. Other benefits include the use of our indoor riding area, bikes and parts available at cost price, plus a relocation allowance if required.
If you would like to apply or ask for any further details, please contact Adam on 01772 32 33 33 or email adam@tartybikes.co.uk.