Can be used on the rear as long as you have a hub with standard 1.37" x 24 tpi thread.
These freewheels may appear to 'rattle' from new - this is down to the bearing system. It would be possible to add an extra bearing in and stop the rattle, however this would then cause the freewheel to lock up!

Always ensure the lockring is kept tight, failure to do so may limit chances of any warranty replacement being issued. If you need help with how to do this then just give us a call!
Freewheel sound level: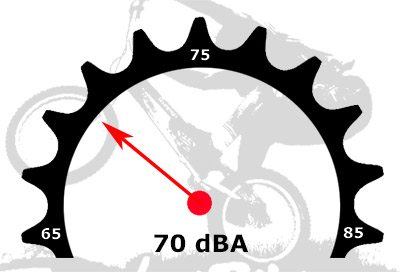 All freewheels tested under similar conditions. Please note that the sound level of a freewheel may change after bedding in. A 10 dB increase in sound level is approximately equivalent to double the perceived volume.