Tarty Bikes Time Attack! - A new upcoming event
As part of our continued commitment to help grow the sport of trials at a grassroots level, we will be testing a new type of event called Time Attack! with our friends, the organisers of popular North West MTB XC race series Midweek MTB Madness.
UPDATE: The event will now start at 6:30pm!
What is Time Attack!?
Time Attack! is a speed trials style event where riders go from A to B on a marked course as fast as possible. You will need to negotiate obstacles and pass through marked gates.
You don't need any specialist trials skills for this event. If you can ride a Red graded trail you can ride our Time Attack! event, no back wheel hopping necessary!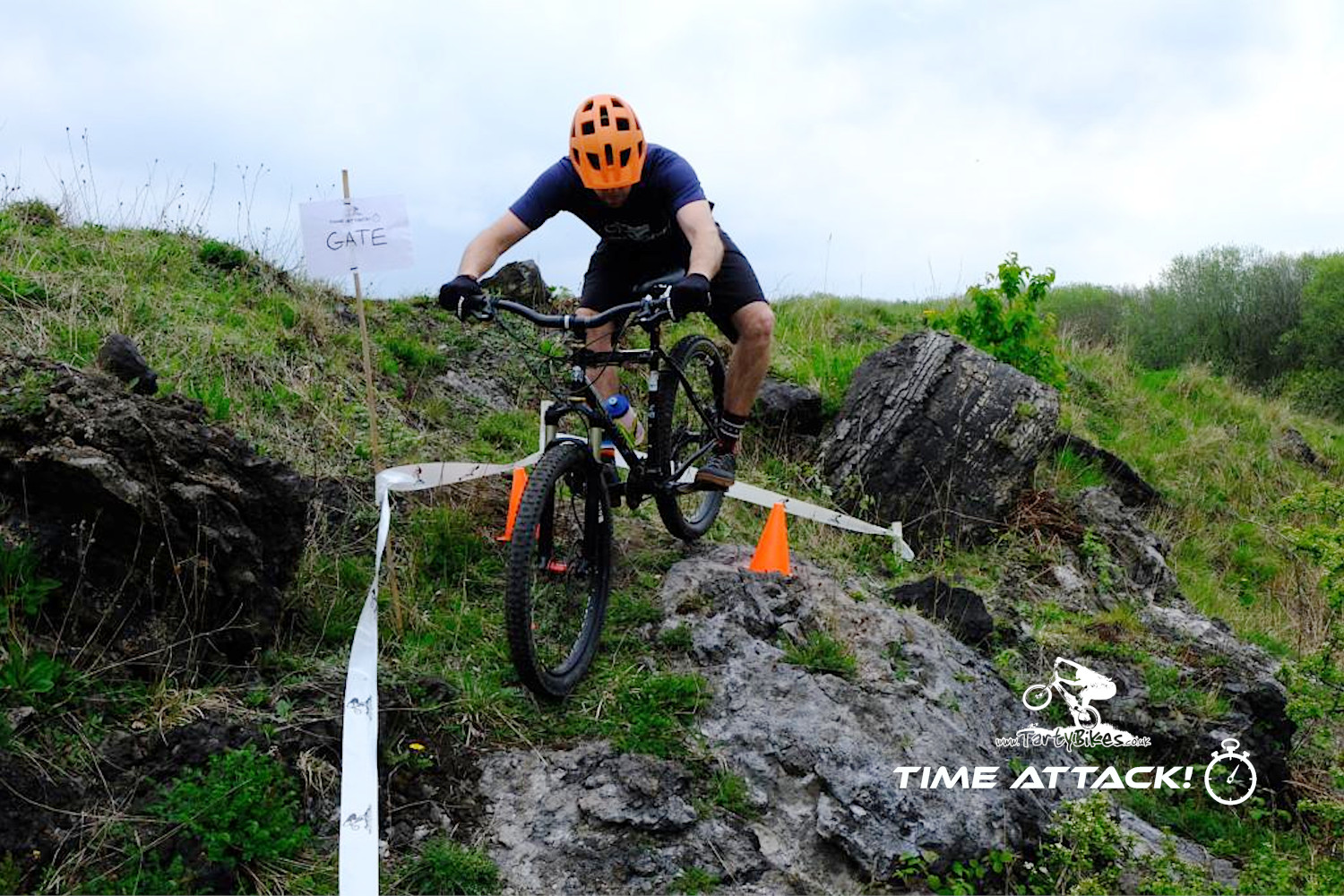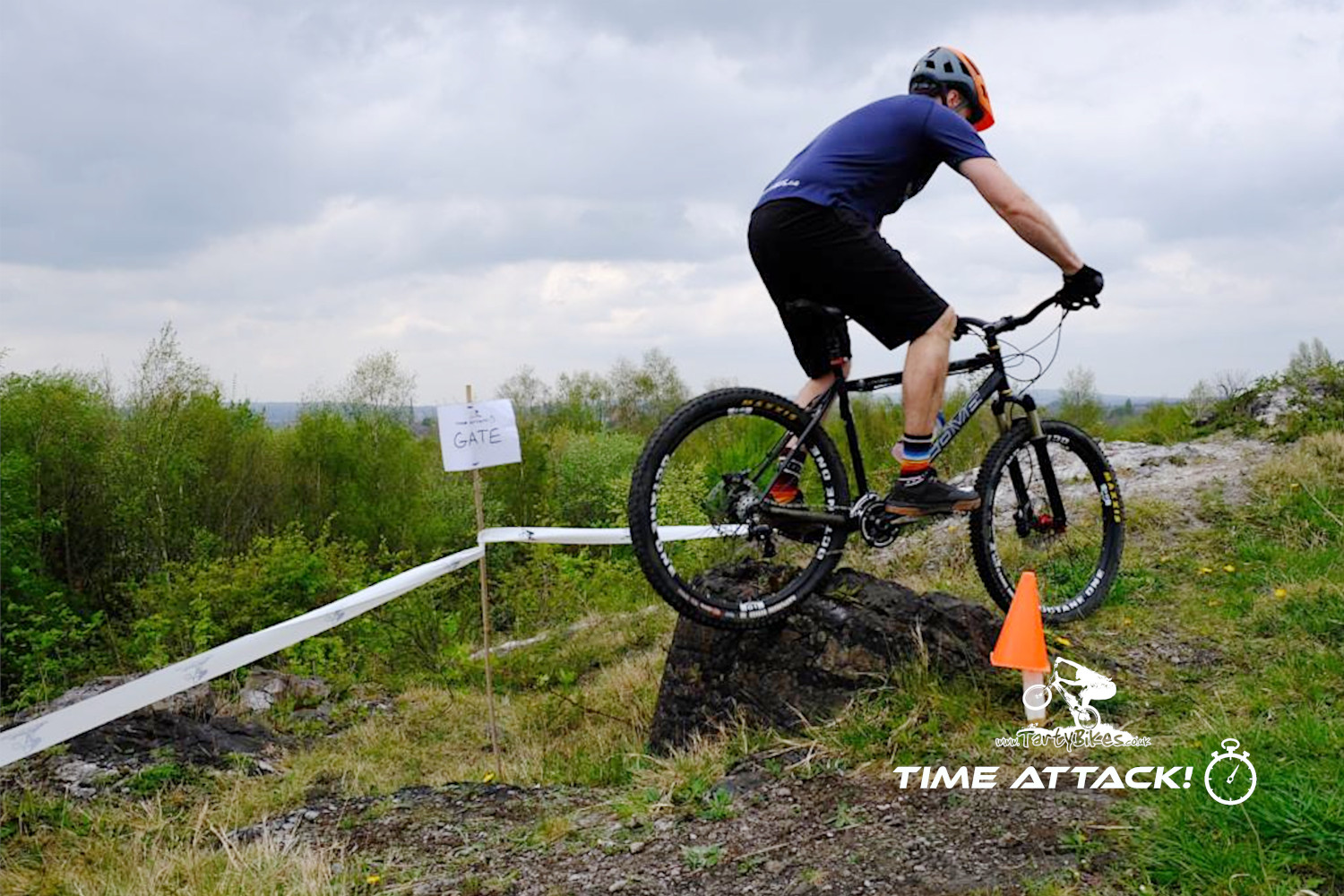 How do I enter?
Easy! Just enter the Midweek Mountain Bike Madness event at Lee Quarry, Rossendale on the 11th of May and you can enter our event on the day for free!* For more information on the Midweek Mountain Bike Madness series just click the link below:
Midweek Mountain Bike Madness - Home Page
For more information about the Midweek Mountain Bike Madness event on the 11th of May at Lee Quarry, Rossendale including event entry, click the link below:
*You must be registered with British Cycling to enter any Midweek Mountain Bike Madness race.
How does Time Attack! work?
Because Time Attack! is a new event format, we've had to come up with some new rules! Read on to find out how the event will run on the day and the general rules for the event.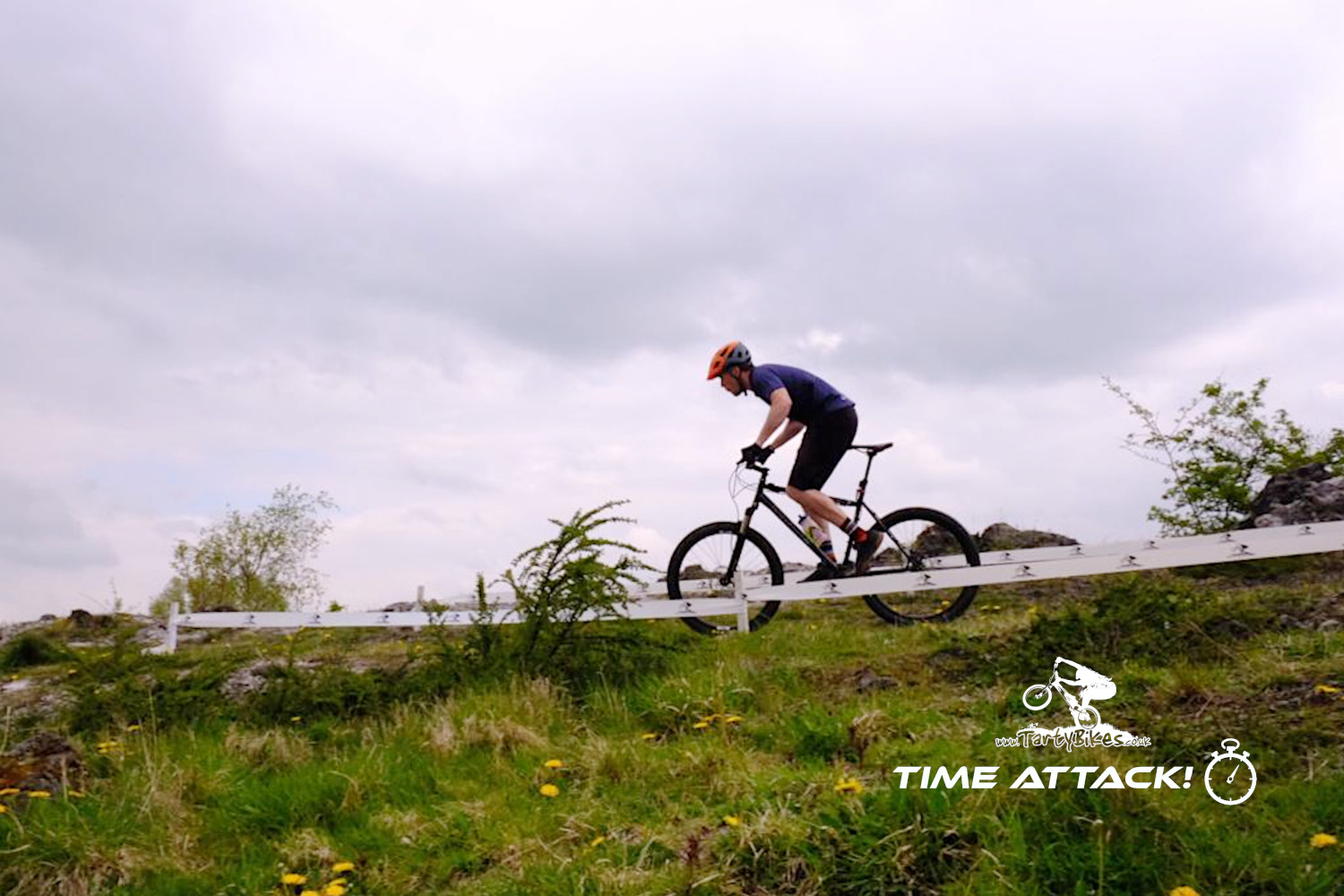 On the day
UPDATE: The event will now start at 6:30pm! – riders will be able to sign on and participate from any time from when the course opens to 5 minutes before it closes at around 9pm (light permitting).
Only one rider at a time will be permitted on the course, taking between around 30-50 seconds to complete the course.
The course will be marked all the way around. Just follow the arrows and stay within the taped sections. DO NOT SHORT CUT.
To qualify your time for the podium you must also complete the course without putting a foot down, or falling off and pass through all the marked gates. You'll still record a time if you do need to put a foot down or miss a gate but it won't qualify for the podium. All times will be recorded on a white board on the day so you can compare with your mates for bragging rights!
General event rules
1 - You must wear a helmet at all times during the event whilst out on the course.
2 - Riders must stick to the marked route. DO NOT SHORTCUT or you will be disqualified.
3 - You must complete the course from start to finish to register your time. Foot down and gate rules apply to qualify your time for the podium. Leaning or propping yourself up on any obstacle during the course is not permitted! Your time will be disqualified from the podium.
4 - Ride within your limits - We don't want you to feel pressured to ride anything you don't want to. Make sure you ride within your technical ability to avoid crashes on all parts of the course. If you don't want to ride a gated section, no problem! Just ride around it and continue following the course.
5 - The clock starts once your front wheel crosses the start line of the Course and doesn't stop until your back wheel crosses the finish line of the Course.
6 - Course abandonment - If you can no longer complete the course or for any reason wish to abandon, leave the course at the nearest non-taped point and head back to the start finish to notify the Marshall that you have abandoned. A DNF will be recorded for that rider. You MUST notify the Start Marshal that you have abandoned.
7 - You must finish the Course on your bike to record a time. Crossing the finish line walking with your bike or abandoning a stage will result in a DNF.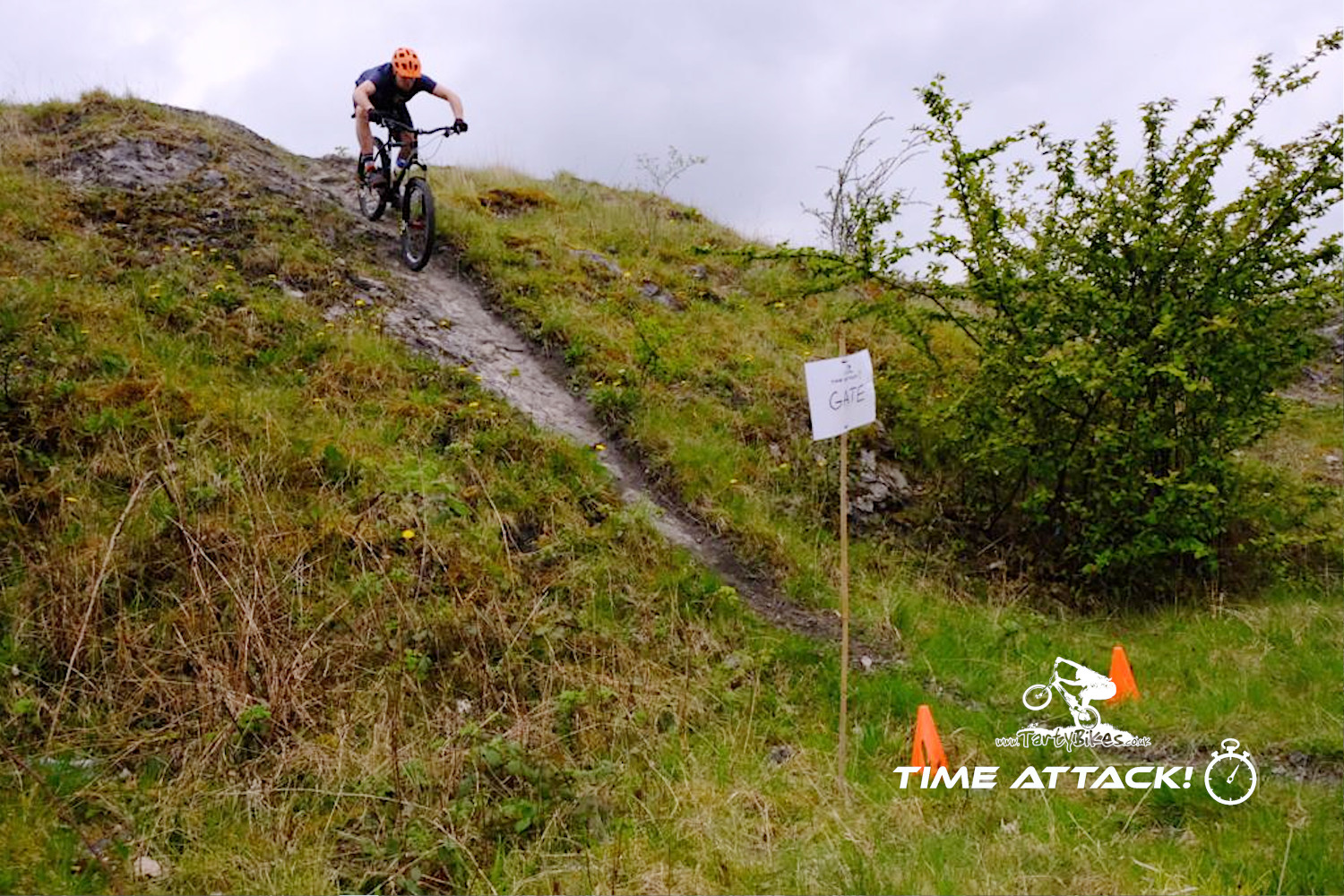 Images by Andrea Allan