About Us
Who are we?
TartyBikes was founded in November 2004 by David Cleaver and Adam Read, both of whom held Bachelor's Degrees in Sports Engineering from Loughborough University. With almost 15 years of trials experience between them at this point, TartyBikes grew quickly and was able to move to larger premises 3 times in under 3 years.
In October 2007, Dave left TartyBikes to follow various exciting opportunities in the world of mountain bikes - we wish him all the best!
In order to maintain the highest levels of service and expertise (check here if you don't believe us!) the TartyBikes team now consists of four long-term bike addicts, all of whom have spent many a year devoting their time towards various bike sports... but of course trials has always been number one.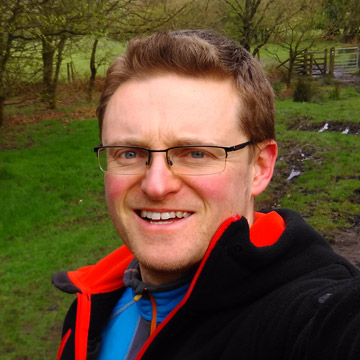 Adam Read
Owner
Adam's the owner of TartyBikes and general jack of all trades, specialising in knowing crazy amounts of useful stuff about trials bikes. He can usually be found sitting at a PC working on the website, answering emails or buried under a pile of paperwork, but sometimes manages to escape to the workshop to get his hands dirty building wheels and bikes every once in a while.
He currently rides a customised Monty M5 bike specced with a pair of Hope brakes, full of titanium goodies and plenty of carbon fibre... despite all the pimpness his riding hasn't improved for years, but he likes nothing more than heading off to some rocks for a few hours after work.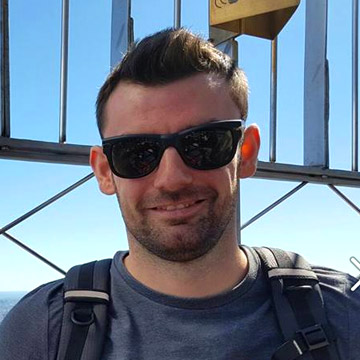 Stan Shaw
Manager
After a short break in 2009 from work to concentrate on his riding, Stan's now back working at TartyBikes. Many of you will have seen pictures and videos of him on the world's internet forums - even these don't do his smooth and precise riding style justice. He's the general manager and helps out with all manner of tasks including answering the phone, taking orders, placing orders with suppliers, stock checking, workshop, website updating... you get the idea!
At the moment he rides a Koxx Kloud built up into a super-light prototype-part shod competition machine with the help of his other main sponsor Trialtech, and a shiny red Inspired Arcade custom build.
His bike experience also extends into XC and BMX which he uses for both cross-training and fun purposes, and also enjoys a bit of football on a weekend where his lankyness must be of assistance!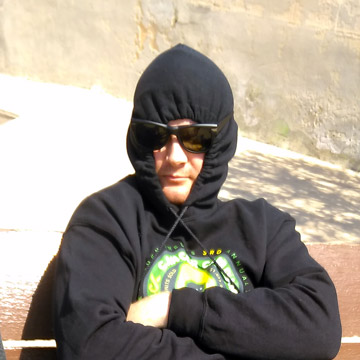 Andrew 'Cap' Willan
Workshop
Drafted in in early 2011 to take over workshop duties, Cap has seamlessly fitted into the TartyBikes team. Cap's been well-known throughout the trials scene for years thanks to videos documenting his explosive riding style, as well as sponsorship from ZOO! and various other companies.
Since starting work at TartyBikes, Cap has pimped his ride so you can now find him riding his local spots on an Echo Trial 24" with a mix of parts from brands like Trialtech, Echo and TNN, or his custom Inspired Arcade.
As well as his trials builds, Cap's also keen on cruising around on either his BMX or XC bikes.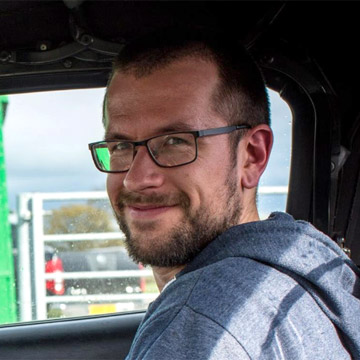 Mark Westlake
Website / Telephone
Mark took a couple of years away to do freelance video work, but he's now back at TartyBikes doing what he does best - dealing with your phone and email enquiries, and producing awesome photos and videos! Each of our three Tarty Days videos have been made by Mark, and he's always out and about with his camera somewhere.
Mark's currently riding a pimped out Inspired Arcade with some custom etched 'Drop & Roll' Hope goodies, Hope brakes (although these sometimes come off when he fancies a bit of brakeless action) and Spank rims.
Outside of riding, Mark's also keen on climbing and bouldering, which usually means his hands are ripped to shreds - nice :-)
So, now you can put a face to the names and voices you hear on the phone :)
Knowledge of trials bikes and components is something we pride ourselves on. Due to the huge amount of trials experience we have (over 50 years between us!), if you are stuck choosing a component, or are unsure if it will fit, then it's more than likely that we can help. The best way for us to assist you is by phone, such a vast amount of information is very difficult to communicate via e-mail. And who doesn't love a good old chat?!
What do we stand for?
As riders ourselves, we understand how it feels to be without a bike! We always aim to put ourselves in our customer's shoes - we feel this is the only way to offer a level of service all parties will be 100% satisfied with. It is not in our interest to have dissatisfied customers, so if there is anything we can help out with, just get in touch!
We make our refund and returns policy as fair as possible - nobody likes buying something to find it won't fit, or isn't suitable, and you can't send it back! More details of this are in the Terms & Conditions section of the website.
Similarly, another aspect of online/mail order shopping we are against is over-the-top postage prices. All postage prices are calculated by weight (UK) or volume (international), not how difficult or time-consuming it is to pack your order. We don't make any money on shipping costs, we always charge you what it costs us (or less in a lot of cases). Since we send a large amount of items overseas we have great prices with international couriers like UPS and FedEx, making it seem like we are just around the corner no matter what country you are in!
Where are we?
TartyBikes is located in Bamber Bridge, a small town just south of Preston in Lancashire. We're around half a mile from Junction 29 of the M6 and pretty easy to find. Since we are a mail order warehouse we do not have any product on display, but we are able to accept visitors. Please be aware that for health and safety reasons we are not able to admit visitors without an appointment, and no-one other than staff can enter the warehouse. Our busiest times are the first and last hour of the day plus lunchtimes - if you are able to visit outside of these times that would be really helpful, but don't worry if not!
The easiest way to get here is using Google Maps - search for TartyBikes and the pin is right next to our building. If you will be using a satellite navigation system to find us, please use postcode PR5 6FN and no house number. Your sat nav will also probably tell you the destination of this postcode is Hopwood Street, that's ok, the road system round here is a little confused! Once you turn off from Station Road - the main road running through Bamber Bridge - simply take the first left (signposted as Club Street), then take the next left into the large car park. We are the first two units as you enter this car park.
When are we open?
We are open from 9am-5pm Monday-Friday, closed at weekends. We do not open on Bank Holidays. We need some time to ride you see!


Enjoy browsing the site, and remember that we're here to help and only a phone call away. You can also contact us by email, see the Contact Us section of our site.


TartyBikes
Units 3-4
Club Street
Bamber Bridge
Preston
PR5 6FN

All UK calls: 01772 32 33 33
International Customers: 0044 1772 32 33 33
US Customers may need to dial: 011 44 1772 32 33 33
Private Limited Company Number: 6131482
VAT Registration Number: GB 860 0270 59