Martyn Ashton Injury
Martyn (& Martin!) inspired a whole generation of trials riders. Legendary VHS videos like Chainspotting, Tricks & Stunts and Bi-King plus monthly articles in MBUK were the only access anybody had to trials back in the 90s and early 2000s, and everyone waited impatiently for 'The NEC Bike Show' to come around each year so we could go and see our heroes in action.
Thinking about it, life would have been very different without trials, and Martyn played a huge part in getting us into it...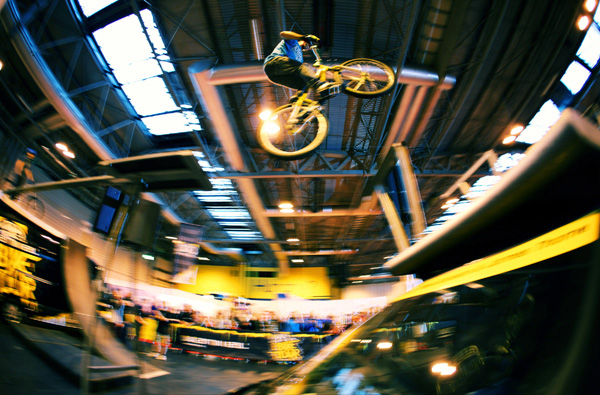 (Photo courtesy of animal.co.uk blog)
Recently, performing at a demo at this year's Moto GP round at Silverstone, Martyn fell from a high balance beam, damaging his spinal cord and dislocating both T9 and T10 vertebrae. At first the severity of his injuries weren't known, but it has now become apparent that Martyn has lost feeling below the point of injury and is being looked after at Oswestry's Specialist Spinal Care Unit.
We'd like to wish Martyn and his family all the best for a full recovery - our thoughts are with you.